AWARDS
Reward Systems That Work
What to Give and When to Give It!
Education World ®
Award Certificates - Education World
Award Certificates - Primary Games
Award Certificates to Print Out
Personalized Award Certificates
Personalized Award Certificate Online Maker
---
---
CALENDARS, NEWSLETTERS & NEWSPAPERS
Free Printable Calendar Templates
Blank Calendar - Printable blank calendars and planners
Printable calendars: 2010, 2011, 2012 - Calenweb
Assignment Calendar - Assign-A-Day!
Top 10 sites for Creating Digital Magazines and Newspapers
Classroom Newsletter Templates
Monthly Newsletter Templates
Creating a Classroom Newspaper - ReadWriteThink Lesson Plan
Create a booklet, brochure, flyer or newspaper
Leaflets - BBC KS2 Bitesize
Education World: How I Handled... Producing a Great School Newsletter Without a Budget
---
---
CERTIFICATES
Certificate Creator
---
---
CLASSROOM LIBRARIES
---
Back to the Index
---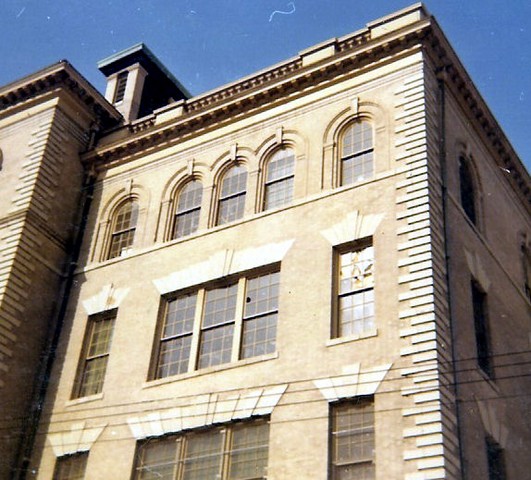 Assessment Advice & Forms for Teachers (Grades K-12) - TeacherVision
Classroom Forms and Testing (First Grade)
Teachers Start Report Card Revolution
Behavior Documentation (Forms and Letters)
Classroom Materials Makers - teAchnology
Parent - Teacher Conference Form Generator - TeAchnology
Progress Report Generator- TeAchnology
Substitute Teaching Daily Plan Generator - TeAchnology
Weekly Progress Report - TeAchnology Generator
---
---
Donors Choose
DonorsChooseSM is a simple way to provide students in need with resources that our public schools often lack. At this not-for-profit web site, teachers submit project proposals for materials or experiences their students need to learn. These ideas become classroom reality when concerned individuals, whom we call Citizen Philanthropists, choose projects to fund.
---
Utility Companies Free Educational materials can be obtained from many of your local utility companies. (electric, gas and water). You might even get some materials that Cybrary Man wrote!
---
Adopt-A-Classroom Adopt-A-Classroom invites the community into the classroom in support of teachers and their students. By adopting a classroom, donors form partnerships with specific classrooms providing financial and moral support. The result is a meaningful contribution to education in which donors experience the impact of their efforts and celebrate in a classroom's success.

Freecycle™ Changing the World One Gift at a Time
The Freecycle Network™ is made up of many individual groups across the globe. It's a grassroots and entirely nonprofit movement of people who are giving (& getting) stuff for free in their own towns. Each local group is
moderated by a local volunteer (them's good people). Membership is free.

7 Places to Get Free Supplies or Money for Your Classroom: Free Technology for Teachers

Digital Wish - Putting Technology in the hands of teachers to prepare today's students for tomorrow

Teaching Freebies! - Pinterest Board

Ways to get technology into class despite budget cuts | Mobile Learning Blog

5 Opportunities to Get iPods & iPads Into Your Classroom | EdReach

Free Resources for Education Blog

19 Pencils - Build a page to share links

The Free Resource: Free Trusted Resources & Articles About Almost Anything

Teachers Bargain Basement Yahoo Group! To sell or buy teacher materials

Penniless Teacher: Finding Free Money for Teachers

Sprout Classrooms - Classroom Materials

Teacher Freebies - Free stuff for teachers

Freebies for Teachers at TeacherFreebies.com

Free Stuff for Teachers! / Fantastic Resources for the Enthusiastic Educator

The best way to save schools money? - Microsoft UK Schools blog

Fundraising Tips from Forest Lake | Edutopia

Tips for saving money and finding free resources for school: Educational Technology Guy
---
---
LETTERS
Teacher Forms and Letters
Parent - Teacher Communication - Education World®
---
---
ORGANIZATION
My Organizing Your Classroom and Other Organizing Pages on Cybrary Man
---
VisualCV • Get a better resume, online
---
POLLS & SURVEYS
---
---
PORTFOLIOS & BINDERS
---
---
PUZZLE MAKERS
---
---
My Quiz and Test Generators Page
---
---
TEACHER COMMENTS
REPORT CARDS
What Will Your School's Next Report Card Look Like?
99 Ways to say "Very Good"
for those days when you can't think of what to say
Report Cards: Advice & Suggested Comments for Teachers
(Grades K-12)
Comment Ideas for Report Cards
Student Report Card Comments: Teacher Report Card Comments
Teacher Comments on Report Cards
---
---
TEACHER TOOLS
Teacher Tools & Templates - Education World®
Remind101- safe way for teachers to text message students and stay in touch with parents. Free
Tools for Educators - free worksheet makers, game creators, 100% customizable worksheet generators with images!
Odijoo free eLearning Platform - create, deliver and monetize online courses with Odijoo
Listbrew - Online List Manager and Notepad
Class Management Tool - class list, alphabet name plates, name cards, name tags, cubby name plates, name cards for pocket charts, etc
Free Weekly Class Schedule Template for Excel
Zoho free online appointment scheduling calendar application.
Teacher's Desk - resource area for lesson plans, educational news, shareware and freeware
Teacher Files - Free educational clip art and teacher resources
Awesome Clipart for Educators!
Cool Sites for Manipulating Images
15 Sites for Finding Images and Clip Art for Education
Mrs. Sander's Classroom Management Procedures, Documents and Links
Computers/Technology- Free Online Tools
Free Tools for Creative Teachers
Teacher Tools - The File Cabinet
Lesson Plan Template (LessonPlansPage)
Lesson Plan Templates (LessonPlans4Teachers)
Pre-K lesson plan templates - A to Z Teacher
Lesson Planet - The Search Engine for Teachers
Kathy Schrock's - Teaching Tools
KUBBU: Create online educational games, websites and activities
Personal Educational Press
Create free educational worksheets such as flashcards, game boards, and quizzes to print directly from your browser
---
A0kTeacherstuff Free Stuff for Teachers, Resources for parents, teachers and homeschooled.
Happy Freeday – Rewards System
Create an online contact form with Response-O-Matic
Teachers' Domain- Multimedia Resources and Professional Development
---
---
WORKSHEETS & PRINTABLES
Have Fun Teaching: Worksheets, Coloring Pages...
Free Worksheets and Printables For Teachers- TeAchnology
1000s of Grades K-6 Printable Worksheets from Worksheet Library
Tipz Time: Make Your Own Worksheets
Math Master - Create Math Worksheets for free
Noetic Learning Online Math Worksheet Creator
Construct a set of simple arithmetic problems
Free Online Graph Paper / Grid Paper PDFs
---
---
OTHER TEACHER TOOL SITES
---
Collaboration Tools & Sites Page
Timelines and Timeline Generator Sites Page
---
Online converter - convert video, images, audio and documents for free
Top 10 Websites to Convert Text to Speech Online for Free
Capture and Upload Screenshots with GrabOut
Design Your Own Logo - Online Logo Maker
ChartGo - Create Charts Online Fast, Easy and Free
A.nnotate.com: Upload, Annotate, Share. Online document review and collaboration - PDF, Word and HTML
Diigo - Web Highlighter and Sticky Notes, Online Bookmarking and Annotation, Personal Learning Network.
What kind of game would you like to make? (what2learn)
---
---
Class List Random Generator - ClassTools
Random Group Generator, Notebook, SMART Board
---
Free teacher website - ClassNotesOnline
Save paper & ink printing only what you want « PrintWhatYouLike
TeacherTube - Teach the World Teacher Videos Lesson Plan Videos Student Video Lessons Online Teacher Made Videos
Intervention Central Your Site for Response To Intervention Resources
---
Manage your web time - MinutesPlease
XMind - Social Brainstorming and Mind Mapping
Teacher Control Journal (FlyLady)
---
---