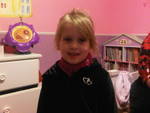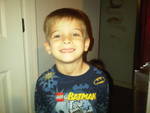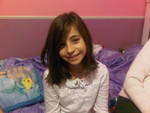 We have to do more to inform, educate, involve, support and empower parents.
Adoption.About.com - Learn About Baby Adoption, International Adoption, Adoption Agencies
---
---
BLENDED FAMILIES
Stepparenting: 9 Dos and Don'ts
'Being a Stepmother Is Nothing Like I Thought It Would Be' | Jenifer Fox
---
---
FATHERING
#dadchat #DadsTalking community on Twitter
ACFC: American Coalition for Fathers and Children
Strong Fathers – Strong Families
National Responsible Fatherhood Clearinghouse - Fatherhood.gov
Ten Ways to Involve Fathers in Their Children's Education
CFFPP Center for Family Policy and Practice
The Fatherhood Institute » The UK's fatherhood think tank
Great Dad - Advice for Expectant Dads, New, Single, Stay at Home dads with Parenting Information and Pregnancy Care
Bruce Sallan - "A Dad's Point-of-View™" Columnist, Speaker, and Blogger
National Fatherhood Initiative
---
---
FOSTER PARENTS
National Foster Parent Association
Foster Parenting - Fostering, Care, Parents, Kids, Homes, Information, Agencies, Books
A year in the life of a foster parent | Society | The Guardian
ChildNet - Leading abused children to safety and stability
---
---
GRANDPARENTING
Not Your GrandParents! How Grandparents & Grandchildren Relationships are Different Today
Magic Happens When Grandparents Care for Grandchildren | NAEYC For Families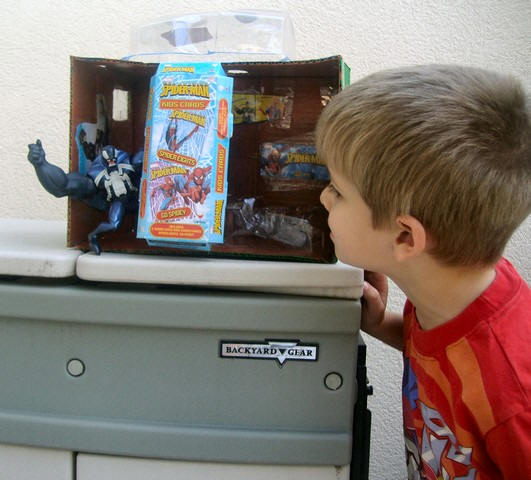 Quotes & Sayings about Grandparents
Grandparents Rearing Grandchildren: Rights and Responsibilities
Picture of "Venom's Home" a grandchild/grandfather project made from recycled materials. Note the solar roof from Venom's package. Curtains on windows were made by grandma.
National Grandparents' Day
Grandparents Day activities - crafts for kids, word searches, stories and teaching ideas
Grandparents Day Crafts and Cards - EnchantedLearning
Education World ® Lesson Planning Ten Great Activities for Grandparents Day
Grandparents Day - Ideas for Teaching, Resources for Lesson Plans, and Activities for Unit Planning
ProTeacher
---
---
SINGLE PARENTING
Making Lemonade: The Single Parent Network
Single Parents | Child Support and Child Custody | Help for Single Moms and Dads
Directory of Grants for Single Mothers
HealthyChildren.org - Stresses of Single Parenting
---
---
ENTERTAINMENT
Screen It: Entertainment Reviews for Parents
Dr. Toy's Guide on the Internet
Tracing Paper: how to write the alphabet in pre-school
---
---
SCHOOL HELP

PARENT INVOLVEMENT
Parent-Teacher Communication/Conferences Page (Cybrary Man)
Parent Support Groups
My wife helped establish a Parent Center in the community where we lived. Parents went through extensive training with the licensed Social Worker to become parent facilitators. Some of the programs that were given: Sibling Rivalry, How To Talk So Kids Will Listen, Getting Ready for Middle School, Single Parents and Parents of Children with Special Needs...Parents and Teachers were welcome to use our Resource Library and talk to the Social Worker, Parent Facilitators and other Administrators.
Strengthening Parent Partnerships | Edutopia
20 Ways to Increase Parental Involvement - Simplek12
A Guide to Hosting Your Own ParentCamp | Edutopia
Partnering with Parents: 12+ Resources for the School Year : Teacher Reboot Camp
A Parent's Guide to 21st-Century Learning | Edutopia
Education Week: Schools Are Using Social Networking to Involve Parents
A Principal's Reflections: A Multi-Faceted Approach to Engaging Parents
Remind101- safe way for teachers to text message students and stay in touch with parents. Free
5 Ideas To Bring Parents Into The Learning Process | Connected Principals
5 Ways to Enrich Your Classroom Through Parent Engagement
5 Reasons to Get Involved - SchoolFamily
Cultivating, Running A Great Parent Volunteer Program
7 Ways to Increase Parent Participation at Back to School Time - VolunteerSpot
Overcoming 10 common barriers to parental engagement | The Creative Education Blog
A Dozen Activities to Promote Parent Involvement!
19 Proven Tips for Getting Parents Involved at School | Edutopia
PTO Today: Ideas, Help, and Advice For PTO / PTA Groups
Involvement Matters: What To Tell Parents - PTOToday
One Last Dance - A mom who got involved says thanks for the memories.PTOToday
Tips for Engaging Parents this School Year | ESL Library Blog
School Engagement Among Parents of Middle School Youth
Parents Helping Parents - Parent Support Groups
Open Directory - Home: Family: Parenting: Support Groups
How to Engage Parents at a Title I School | Parentella
Are Parents Relevant to Students' High School Achievement and Post-Secondary Attainment?
Free Parenting Resources on Middle and High School Parent Involvement
Parent Engagement: Exploring Key Roles in the K12 Ecosystem
Parents-Partners in teaching and learning
---
NAGC - Start a Parent Support Group
Support for Parents of Gifted Children - How to Start a Parent Group
SENG-Model Parent Support Groups
Hoagies' Gifted: Gifted Online Communities
---
National Coalition for Parent Involvement in Education (NCPIE)
Urgent need for effective family and community engagement in raising student achievement and driving school reform
Parenting for an Age of Information
Transfigurations of Parent Involvement That Work for 21st Century
School Family - Helping parents help their kids succeed at school

---
The K5 Blog - Elementary Education for Parents
Digital Parents
Second Language Parent Techie | A blog for 21st Century Parents
Tech Savvy Mama - Helping parents select quality technology for their children
---
Foster a Can-Do Attitude Towards Your Child's Elementary School Success
Foster Your Child's Strengths Four ways to help your child succeed by recognizing — and developing — his talents. - Tips for Parents of ADD / ADHD Kids
Fostering your child's success in mathematics.
JustAsk: Questions and Answers | Education.com
KIDO'Z - Safe,easy and fun internet for kids
Parenting Teens Online - Expert Answers on School Issues
SecretBuilders
Secret Builders is a safe, fun virtual world where kids live, learn and play.
---
---
CHILD HEALTH
& SAFETY
Parenting Center: Health and Parenting - Parenting Tips and Advice from WebMD
FDA Recalls, Market Withdrawals and Safety Alerts
HeadLice.org (National Pediculosis Association)
Home and Recreational Safety - CDC
I'm Safe! (Car Safety, Water Safety, Bike Safety, Pet Safety, Baby Safety etc.)
Parent Tips from Kelly Bear's Leah Davies
Saferparks: Amusement Parks and Traveling Carnivals
Teen Growth: All About Your Health
The Balanced Mind Foundation - Child & Adolescent Bipolar Foundation
Vaccines and Immunizations - CDC
---
---
CHILD CARE
& EDUCATION
BornLearning
Child Care Aware: Find Quality Child Care
Early Head Start National Resource Center
National Association for the Education of Young Children (NAEYC)
Parenting advice for Parenting the At Risk Child
Parental Involvement at the Middle School Level
---
---
ORGANIZATIONS
National PTA
NPIN: National Parent Information Network
---
---
PARENTING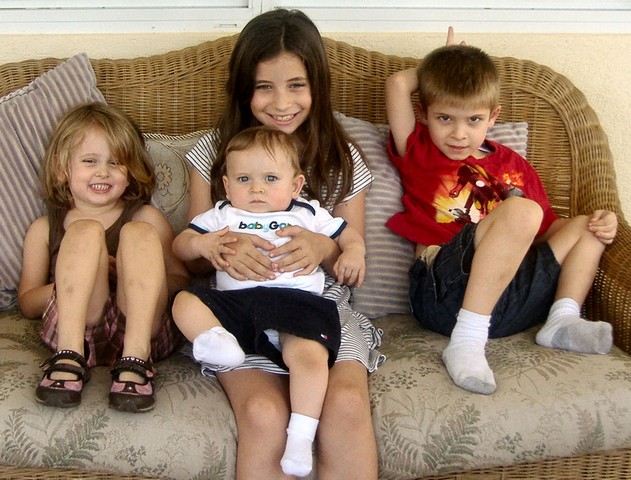 Positive Parenting | Single Parenting | Teen Parenting
Parenting Articles | ChildUp Blog
Inspire My Kids | Inspirational Stories, Videos and Projects for Children and the Adults in Their Lives
---
Hoagies' Gifted: Parenting Gifted Children
NAGC - Publications - Parenting for High Potential
Resources For Parents of Gifted Children (Child Development Institute)
More Gifted Parenting sites are on the Gifted and Talented Page
---
Disney Family - Answers to everyday family life including recipes, entertainment, parenting, coupons, travel & more
Want kids to be happy? Teach gratitude
Empowering Girls with Confidence and Self Belief - Wonderlicious
Free Parenting Tips for Parents of Teens - Help with Teenagers
---
---
FAMILY
All Family Resources
---
Back to the Index
---
LAW
FindLaw Family Law Center: Divorce, Child Custody, Child Support, Marriage, Adoption
50 States Summary of Breastfeeding Laws
---
---
SEARCH ENGINES
Parent Smart Search Engine
Find the best articles to help your child
succeed in school
KidsClick! Web Search for kids by librarians
Kids' Tools for Searching the Internet
---
---
OTHER SITES
PARENTS AND TECH
Teacher Notes: Invite parents in to your classroom at the beginning of the year and do a hands-on workshop with them showing them how you will be using technology in your class. Then plan a Tech Night where the children can demonstrate how they are using technology
Teach Parents Tech - A Good Way to Send Tech Help
eFace - Electronic Family and Community Engagement
Parents As Partners in Safer Technology Practice
jhengstler's blog
Digital Parents Keeping kids safe on the web
Using Tech To Meet Parents Where They Are | Connected Principals
Tech Savvy Mama - Helping parents select quality technology for their children
Helping Children Find What They Need on the Internet
Family Center on Technology and Disability
---
Global Community of Disability-Related Resources
How to Talk to Your Kids About Anything
My Social Emotional Learning SEL page
---
---