---
---
PRE K CLASS SITES
---
---
---
PRE K – EARLY CHILDHOOD
NAEYC
National Association for the Education of Young Children
Early Childhood: Rules & Routines - Pinterest
Preschool - A to Z Teacher Stuff Forums
Early Childhood Education Newsletter - Education World ®
---
---
PRE K PHILOSOPHIES
#highscope #Montessori
#reggio hashtag is mainly in Italian Use: #ReggioPLC #ReggioPLN
MONTESSORI
International Montessori Index of
schools, teachers, materials, conferences, teacher training
My Head Start and High Scope p age
---
---
ABC's
Inkless Tales: Animated Alphabet, Online Stories, Games, Songs and Learning Fun!
Pronunciation of Lettters - Literacy Center Education Network™
Alphabet Online JIgsaw Puzzles & Activities
DLTK's Alphabuddies Alphabet Activities
---
---
ART & MUSIC
First-School Preschool Activities and Crafts
Gayle's Preschool Rainbow - Activity Central
Idea Box: Kids crafts, games, recipes, activities and more!
Kids Music, Children's Music - Free MP3 Downloads of Kids Songs
---
---
CENTERS
Classroom Organization - Centers & Workstations
Developmental Centers (Hubbard's Cupboard)
---
---
COLORING PAGES
Coloring4all: Online coloring pages
Coloring online, painting games
---
---
GAMES
Games For Children Ages 1 to 5
Games For Children Ages 6 to 9
Kids Website with online games, playworlds, coloring, stories for preschoolers, with arts and crafts and activities for kids to do with parents. Ziggity Zoom
Preschool Printables File Folder
Preschool Worksheets and Preschool Games
---
---
MATH
How to Teach Math to Preschool Students - The Edvocate
10 Apps to Teach Preschoolers Math - The Tech Edvocate
Number Sense Skills are the Bedrock of Mathematics - The Edvocate
Math and Language Arts Skills Builders
Pre-K - 2 - Number & Operations Manipulatives (National Library of Virtual Manipulatives)
---
---
PRINTABLES & WORKSHEETS
Preschool Printables
Preschool Worksheets and Printables | Education.com
Preschool Printables: We're here, so you can get back to what's important!
Teaching Resources - twinkl, worksheets, lesson plans, activities
Free printable preschool worksheets to help prepare your child for school. Preschool worksheets
MES English - Free Printables for Teachers - Free flashcards, printable games, free worksheets, printables, phonics, clipart, projects, ebook
Montessori for Everyone - Free Downloads
---
---
READING

Pre-Reading Skills:

Get Your Preschooler Ready to Read | Scholastic

Read Today - pre-school reading, writing and coloring activities for kids

Reading Rockets: Webcasts and Teleconferences

Lil' Fingers Storybooks Read a storybook and play games with your toddler

Guided Reading and Reading Games with Roy the Zebra

Literacy Center Education Network

Star Fall: Learn to Read - teaching comprehension and phonics

Rebus Stories, Hidden Pictures® Puzzles & Crafts
Education World ®

My PhonologicalAwareness (Phonics page)
---
---
SEPARATION ANXIETY
Separation anxiety (BabyCenter)
Is Your Child Experiencing Separation Anxiety?
A wife and husband were very worried about their child's first day of school. Their child was fussy and nervous. When their child came home they asked if he cried. He said, "No, but the teacher did!"
Another child refused to go to school and his parents said, "Listen, you have to go to school because you are the principal!"
---
---
SIGHT WORDS +
My High Frequency Words - Popcorn Words, Sight Words page
---
---
THEMES & UNITS
Preschool Themes - 170 Early Childhood Education Themes
Preschool Themes and Lesson Plans
Child Care Theme Pages
---
---
OTHER SITES

Using Technology in Early Childhood

Using Technology in the Early Childhood Classroom

What Do Early Childhood Teachers Want from EdTech? - The Tech Edvocate

Tech for tots and teachers: promoting STEM learning in preK-3 classrooms - The Tech Edvocate

7 Must Have EdTech Apps, Tools and Resources for Preschoolers

KinderTown - Find the Best Educational Apps for Preschoolers (iPhone iPad)
---
My PreK Twitter PLN Stars
Early Childhood
@PreKPages
@KarenNemethEdM
@enrichingkids
@Teach_Preschool
@EngageStrat
@momtomadre
@balmeras
@Kidlutions
@DebChitwood
@NotJustCute
@PlanetPals
@bocabeth
@cherylgolangco
---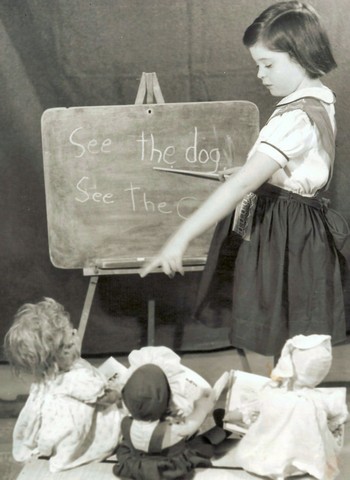 ---
Cybrary Man pages

*MC18
---