THIRD GRADE SITES
Front Row: free Math + ELA practice
Third Grade - A to Z Teacher Stuff Forums
Third Grade - ProTeacher Community
Third-Grade-Teachers - Yahoo! Groups
---
Third Grade Skills - interactive sites
Writing Topics Third Grade - Write Source
Spelling Bee – Grade 3 Interactives
MathMatters3-4 Math Matters, Third and Fourth Grades
The Classroom Connection - Grade 3
---
---
PRIMARY ED
Elementary Education - A to Z Teacher Stuff Forums
t_isforteachers T Is For Teachers
---
Elementary-Lesson-Share Elementary Lesson Plans, Ideas, Links...
Early Elementary (Grades K-2) Activities, Lesson Plans, Educational Worksheets & Handouts - Share My Lesson
Educational Videos for Kids about Science, Math, Social Studies and English
M.O.O.S.E. Notebook - Management Of Organizational Skills Everyday
Elementary Classroom Rules and Management by Leah Davies
Teacher-Counselor Articles
Links for K-12 Teachers
---
---
CENTERS
---
---
FILE FOLDERS
File Folder Games and Activities (Enchanted Learning)
Free File Folder Games from File Folder Fun
File Folder Games Actvity Village UK
The HomeSchool Hutt - File Folder Games
All Gone File Folder Game Math Lesson Plan
---
---
FLAT STANLEY et al
@avivaloca did a #whereisfs project. Students tweeted clues about where #flatstanley might be "hiding" in their community. Can reply to clues from others as well. A great way to also compare communities!

Flat Stanley In Hollywood - Dancing with the Stars!

Flat Stanley: The 21st Century Version « Thumann Resources

Mrs. Conlin's Flat Stanley Project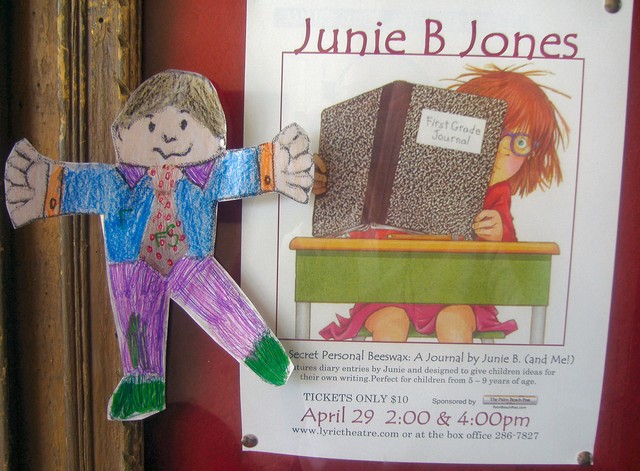 If you get a Flat Stanley and have to do an adventure I would suggest the following supplies: fishing line (to hang him up), masking tape (to secure him) and a dowel stick.
---
---
---
GAMES