The media specialist today must change with the times. I see the need to help students, parents and staff members learn how to, do research, evaluate information, employ reference skills and make use of the wonderful web 2.0 tools that are available while practicing good digital citizenship. The 21st Century will have the Blended Librarian who is still needed face to face and is skilled with the virtual world.
Be a "techbrarian" in your "libratory."
Are Libraries the Key to Teaching Digital Literacy? - The Tech Edvocate
Pushing Beyond Future-Ready: Creating a Bold Context for K-12 Libraries — @djakes
Who says libraries are dying? They are evolving into spaces for innovation - The Edvocate
School Librarians: [Un]Quiet Leaders of Digital Change @OfficeofEdTech
Why School Librarians Are the Literacy Leaders We Need - Teaching for the Whole Story - Education Week Teacher
The Transforming Role of Librarians (and Libraries)
Professional School Librarian Toolkit - LiveBinder

The Calamity of the Disappearing School Libraries

The Changing Face of Modern Libraries

This is how you build the library of the future | eSchool News
School Library Branding

Public Libraries: Your guide to all public libraries and beyond

30 Educational Web Tools for Librarians
---
Children's Librarian page
---
---
I used to post the names of all honor roll students each marking quarter. I used dark magic marker so the names were easy to read. The children loved seeing their names posted in the library!
I also posted any awards that students earned for their academic excellence or good citizenship, arts education recognitions and sports achievement.
---
I found the library to be an excellent venue for Cooperative Learning projects. I had classes on all grade levels and subject areas use the library for such projects.
Cooperative Learning Activities in the Library - from Cybraryman
---
Library and Librarian Blogs & Sites page
---

"What is more important in a library than everything else-
is the fact that it exists."
Archibald MacLeish (1892-1982), U.S. poet.
"A relevant librarian is a visible librarian"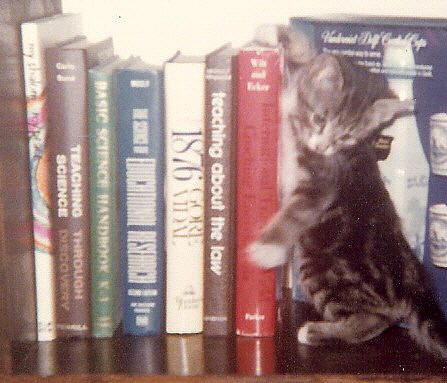 Photographs by Cybrary Man
*MY18