Teaching Notes
Give your students the data from the census tracts of the school you teach at. Or have them find the census tracts. Have them do a statistical analysis and show them that the numbers that they are working with are for their family and neighbors.
---
4 Reasons Why the Census Matters for All of Us (Infographic) @EdSurge
---
---
Demographics
Census Atlas of the United States
Demographic and Health Surveys
Kids Count
track the status of children in the U.S.
United States Population — FactMonster
Office of Population Research
Princeton University
Classroomtools.com Lesson - The World in a Room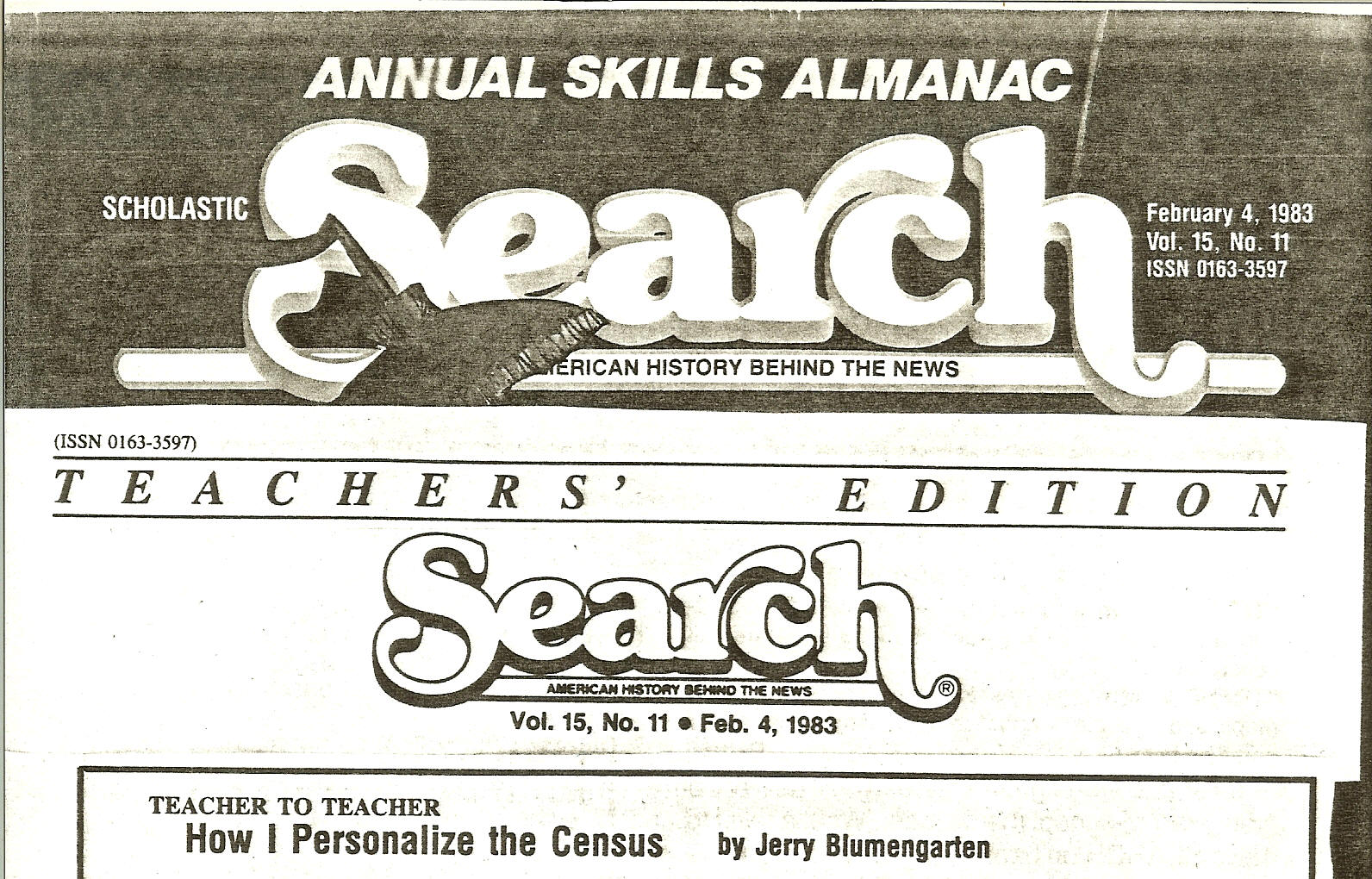 Teacher Notes
I personalized the census by using the census tracts where my students lived.
Tracking Census Data for your community
1. Go to: U.S. Census Bureau American Fact Finder
2. Click on People on the menu at the left hand side of the homepage.
3. Enter: Your Community and State in the boxes at the top left.
4. Click on: Age and Sex: and you will get a breakdown for your community.*
You can get the following information from the People section:
*Basic Counts/Population, Aging, Disability, Education, Gender, Income and Employment, Origins and Language, Poverty, Race and Ethnicity, Relationships, Transportation, Veterans
And this is just for the People that you clicked on at the homepage! You can do the same for Housing and Business and Government
---
Population Reference Bureau Data Finder
Population/Demographic Resources
Population Action International
UNPF
United Nations Population Fund
The Top 6 Population Migrations in American History
JN19