Cybrary Man's Educational Web Sites
The internet catalogue for students, teachers, administrators & parents.
Over 20,000 relevant links personally selected by an educator/author with over 30 years of experience.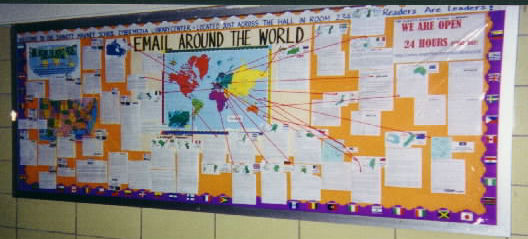 Cybrary Man's favorite bulletin board was the Email Around the World project.
Each email that I received was connected by yarn to that country on a world map. I pasted the country flag on each email.
You can read the emails by clicking on the link below.
---
Email Around the World
---