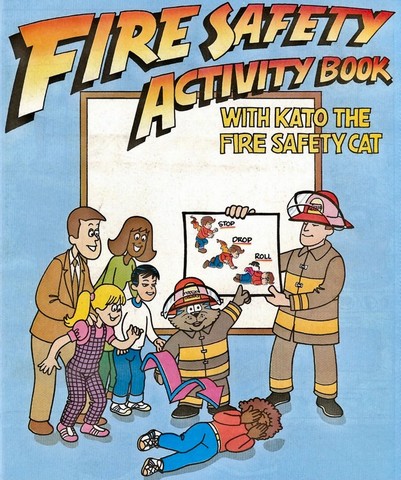 Fire Safety Activity Book
Culver Company, Inc.
Written by Cybrary Man
---
TEACHER NOTES
To allay young children's fear of seeing firefighters in all of their equipment. Have a firefighter show and explain each part of their fire equipment and then put it on piece by piece.
---
Note to Teachers:
When setting up your classroom please familiarize yourself with the Fire Marshall Restrictions in terms of furniture, curtains, decorations, etc
Fire Prevention - Scholastic
Fire Safety Month Theme - Worksheets And Printables
National Fire Protection Association (NFPA)
Education World ® Lesson Planning Fire Safety Activities to Spark Learning!
Knowfire.ca - A Fire Safety Awareness Campaign
---
How Fire Extinguishers Work
How Do Chemical Fire Extinguishers Work
How to Use a Fire Extinguisher
How Firefighter Training Works
Firefighter Training | Firefighter Education