BACKGROUND INFORMATION ON WHAT IS A "HOME-RULE CHARTER"
History of Florida Counties and the Rise of Home Rule
---
The 1968 Florida Constitution permitted counties by a majority of voters to adopt a "home-rule charter." A home-rule charter is a local constitution and can modify the structure of county government and can also deal with specific issues. The county charter prevails in the event of a conflict between a county and a municipal ordinance. In noncharter counties, a municipality may void a county ordinance within its boundaries simply by passing its own ordinance that conflicts with the county ordinance. As of 1997, sixteen of Florida's 67 counties had adopted home rule charters.
---
A charter is like a "mini-constitution" for a county. The Charter spells out the powers, duties and structures of County government. Counties in Florida traditionally were viewed as arms of State government. They performed a limited number of government functions, and largely were controlled by the State Legislature. Over the decades, Florida has changed dramatically. More than one-half of Florida residents now live outside cities. County governments now provide many municipal-type services in addition to performing traditional responsibilities. The Florida Constitution was amended in 1968 to extend full powers of home rule to Florida counties whose voters choose to adopt charters. Nineteen of Florida's 67 counties now have a charter. Brevard County adopted its chapter on November 9, 1994.
Charter Review Commission Brevard County
---
Home Rule The following is one of the Florida Association of Counties's 1998-1999 Guiding Principles: HOME RULE County officials are dedicated to the preservation of democratic principles, specifically the notion that the government closest to the people is the appropriate authority to serve the needs and requirements of the community. Home rule is the right of the people to determine and implement a public purpose at the grassroots level. Home rule powers conferred to Florida counties by Article VIII, Section 1(f), of the Florida Constitution (1968), and by Section 125.01, Florida Statutes. The preservation of this democratic concept is essential to the operation of county governments in Florida. Accordingly, the Florida Association of Counties is dedicated to maintaining the integrity of county home rule power, both administrative and fiscal, which allows counties to develop and implement coummunity-based solutions to local problems.
---
Charter Counties along with their charter dates:
Alachua - 1987
Brevard - 1994
Broward - 1975
Charlotte - 1986
Clay - 1991
Columbia - 2002
Duval - 1967
Hillsborough - 1983
Lee - 1996
Leon - 2002
Miami-Dade - 1957
Orange - 1987
Osceola - 1992
Palm Beach - 1985
Pinellas - 1980
Polk - 1998
Sarasota - 1971
Seminole - 1989
Volusia - 1971


Some Florida Home Rule Charters
Leon County Home Rule Charter
Pinellas County Home Rule Charter
Why is it hard to find charters on county websites?
---
Florida Statutes for
County Charters
Florida Statues
Florida Counties
---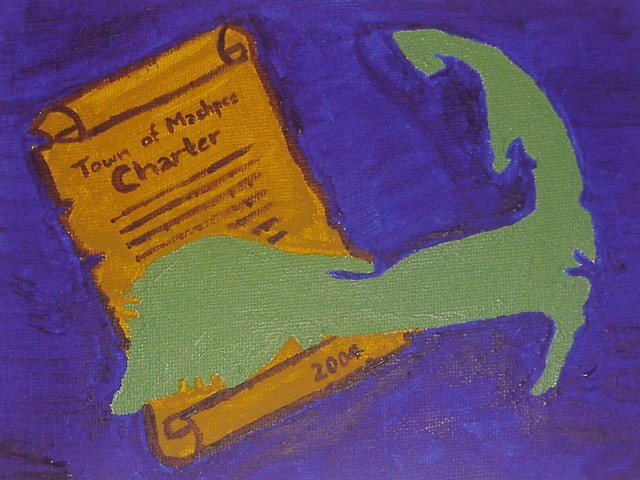 Mashpee Charter - Cape Cod painting by Cybrary Man
---
---
Home rule powers conferred to Florida counties by Article VIII, Section 1(f), of the Florida Constitution (1968),
and by Section 125.01, Florida Statutes.
---
---
Title XII
Title XII
MUNICIPALITIES Chapter 166
Municipal Home Rule Powers Act
---
Mashpee, Massachusetts

Cover Page: Mashpee
Home Rule Charter